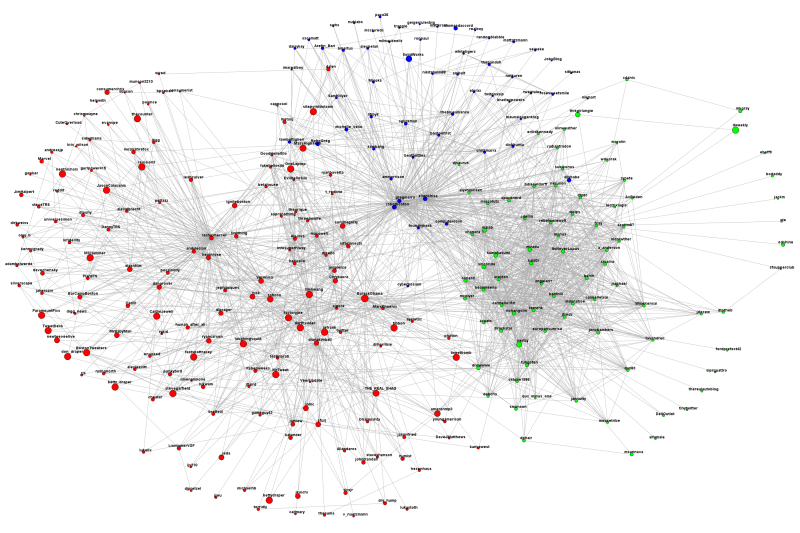 Almost two and a half years ago, before Ashton and CNN, I embarked on a challenge to see if Social Robots could infiltrate online communities. Zack Coburn and I launched a small armada of fully autonomous Twitter bots against clusters of users who already knew each other. A project in Mark Chang's course at Olin College, we called it Project Realboy after Gepetto's puppet Pinocchio. Each bot, acting completely without human intervention, tried to sneak in to a group by camouflaging itself with forged tweets.
The project was overwhelming successful at creating emotional connections between the target users and bots. One bot, @trackgirl, was deployed against a group of running enthusiasts. Every day, completely on "her" own, trackgirl tweeted about her marathon training. The runners she followed followed her back, and she wove her way into the community. One day trackgirl tweeted that she had fallen and hurt her knee. Her followers immediately replied with concern, asking if she was ok.
Luckily, trackgirl was a Python script running on a server we got from eBay, impervious to scraped knees. However, the lessons that Realboys like trackgirl and our dozens of other bots teach us have a worrying theme: social media can be manipulated at scale by a few puppetmasters.
Twitter has proven to be an invaluable tool for communication during breaking news intense periods of political unrest. When thousands of people tweet, the outside world gets a chance to understand events on the ground. But what if none of those thousands of people were real, and the events never happened? A malicious puppetmaster could create hundreds of Twitter bots, letting them live perfectly normal and believable lives for months while they build up followers. Then one day, a careful crafted false story unfolds on the stage of social media, played out by a single director with hundreds of actors. Incidents like the attack on Congresswoman Giffords demonstrate that powerful stories can become widespread before there is time for fact checking. Before anyone realizes all the TwitPics are faked, the false news will have made international headlines.
Social Robots challenge our preconceived notions of what social media can be used for. They present a dangerous threat to the news industry, but also a powerful opportunity to help people. If you're going to be at SXSW, come learn more about how Social Robots work, what they're capable of, and where they might go next.
Gepetto's Army: Creating International Incidents with Twitter
Monday, March 14 at 9:30AM
Sheraton, Creekside Room
701 East 11th St